Our Story
Gift of Chai began as a quest to craft the perfect blend of chai as a Christmas gift for friends and family. The chai was so well received that it became a staple at gatherings and Gift of Chai was born. Since that first Christmas in 2011, River has been dedicated to perfecting his gift and sharing it. 
River saw people coming together and connecting over chai and a greater vision was cast. Now, we are not only dedicated to creating delicious chai that's good for the body and environment, but also to creating intentional spaces for connection and community. From our family to yours, thank you for sharing and gathering with the Gift of Chai.
Dedicated to Quality
Its an euphoric feeling, drinking a delicious beverage that is also healthy for you! That's why we are dedicated to serving carefully hand crafted teas that are fair trade and organic. We only have one earth and one body, so why not take care of both!!!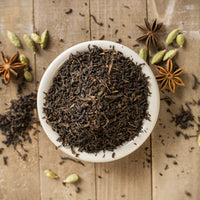 Our Mission
Our mission is to make chai a social drink that will bring friends and family together. Besides providing a product that is good for you, we also strive to make a difference by keeping our carbon foot print low by using reusable tea bags and tea tins. As the company grows, we plan to use a portion of the profits to create organic gardens, urban farms, and then create programs for the less fortunate to visit and work as they can in the gardens. We also aim to teach about healthy diets and lifestyles.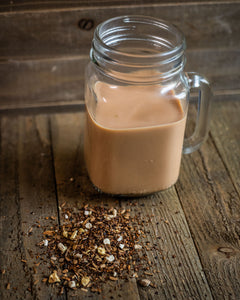 New Blends Coming in Hot!
New Blends Coming in Hot!